Indianapolis Blinds Company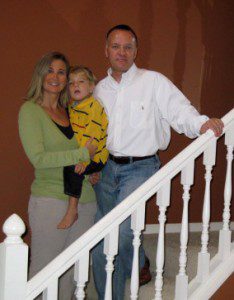 "Our family has been designing beautiful, custom window coverings for over 50 years. After watching and working beside my father for many years in this industry, it has given me the same confidence to create any blind, shade, shutter or drapery application that a client can imagine.
Throughout our family history in the window covering industry, our main goal has always remained the same: to deliver quality, value, and most of all, great service.
We are dedicated to delivering a superior product, at a guaranteed low price."
Indiana Blinds and Shutters has seen it all, and we have perfected the art of creating beautiful windows. We also have the experience in recognizing quality manufacturers – you can be assured when you purchase your blinds, shades, shutters or draperies from Indiana Blinds and Shutters you will get a quality product. Your window covering will be professionally installed and fully guaranteed with a warranty. Our Indianapolis Blinds company will be around for years to come if something needs to be fixed!
Let us be your next Indianapolis Blinds company.
Contact us for all of your Indianapolis Blinds needs.